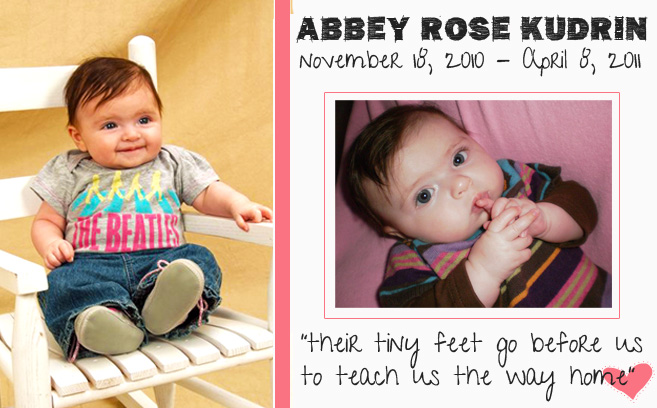 Welcome to the Abbey Rose Foundation, a non profit organization dedicated to aiding in the prevention of SIDS and providing hope and comfort for families grieving the loss of a child.
The Abbey Rose Foundation was created in loving memory of Abbey Rose Kudrin who passed away unexpectedly on 4/8/11. Abbey's parents knew instantly that they wanted to help other parents who were grieving the tragic loss of a child.
Since the Abbey Rose Foundation was established in 2011, over 200 families have been touched through its inspirational approach. These families span the United States and Canada.
We pray that you will be inspired by this website. Unfortunately, there will always be a need for helping grieving parents. Your prayers, donations, and support are always welcome.
Thank you and God bless!
Please follow us on Facebook.
You can also follow us on Twitter.